Sois Belle et Vote: A Failed Reconciliation of Beauty and Politics
Signs of Conflict 2012*
ESSAYS
Tariq al Jdide: Alternative Model of Political Propaganda
The 2009 elections in Lebanon created a platform for the creation of countless political campaigns. The conflict between the different political parties shifted from physical confrontations to a visual battle of billboards. The discourse of each political party was made apparent through these political campaigns as each one of them strived to consolidate their ideology. Tayyar El Mustaqbal (Future Movement) is a telling example since it is a relatively new political party and is now striving to define and propagate its ideals.
read more
Signs of Conflict 2012*
Messages From the Enemy: A Semiotic Analysis
Throughout the course of the 33-day Hezbollah-Israeli war, thousands of aerial leaflets were disseminated in an attempt to influence Lebanese sentiment and hopefully behavior––a classic psychological operation. (PSYOP). The following case-study approach attempts to further investigate the relationship between a communicator, a receiver, and the communicated in a war situation. The objective of deciphering the level of participation of each party aims at understanding the politics of the new scenario.
read more
Signs of Conflict 2012*
Behind the Billboard: History Revived
The return of the Lebanese Forces (LF) to national politics in 2005 was approached on the basis of reconciliation, representing a notable shift in the party's political discourse. LF's posters from 2005 up until the elections in 2009 relied heavily on the "us versus them" antagonistic relation, and are similar to strategies used by the party during the Lebanese civil war.
read more
Signs of Conflict 2012*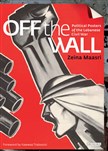 Off The Wall
By Zeina Maasri
Foreword by Fawwaz Traboulsi
204 pages (including 64 colored)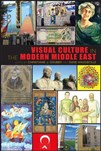 Visual Culture in the Modern Middle East
By Christiane Gruber and Sune Haugbolle (editors)
376 pages, 22 color illus., 79 b&w illus.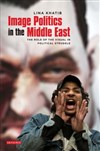 Image Politics in the Middle East
By Lina Khatib

Arabic Graffiti
By Pascal Zoghbi and Stone aka Don Karl (eds.)
200 full color pages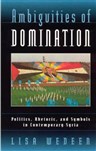 Ambiguities of Domination
By Lisa Wedeen
251 pages | 9 halftones, 19 line drawings